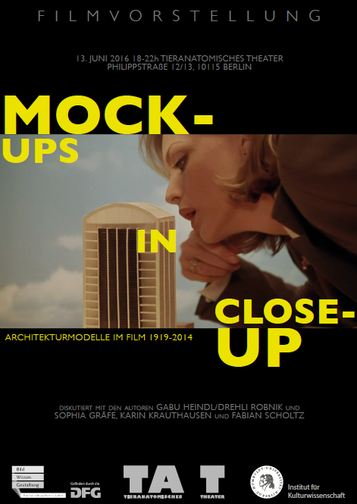 SALOON member Sophia Gräfe co-organizes:
MOCK-UPS IN CLOSE-UP Architectural Models in Film 1919 – 2014
with SOPHIA GRÄFE, FABIAN SCHOLTZ, KARIN KRAUTHAUSEN
and GABU HEINDL & DREHLI ROBNIK
Filmscreening und Diskussion
Montag, 13. Juni 2016, 18–22 Uhr s.t.
Tieranatomisches Theater der Humboldt-Universität zu Berlin
Rotunde im Erdgeschoss des Tieranatomischen Theaters.
Campus Nord, Philippstr. 12/13, Haus 3, 10115 Berlin
---