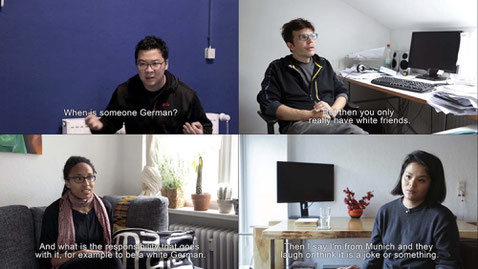 SALOON member Christa Joo Hyun D'Angelo is showcasing her video work. SALOON member Emily McDermott moderates the artist talk:
Past, Present, Tense
Screenings: August 24th to 27th, 2020, 6.30 pm and 7.30 pm
Artist Talk: August 27, 2020, 7.30 pm
At: Ashley Berlin, Oranienstrasse 37 10999 Berlin (DE)
RSVP only – please write an email at info@ashleyberlin.de with your name, address and contact details, as well as preferred time and date. Attendees are required to wear a mask at all times.
---